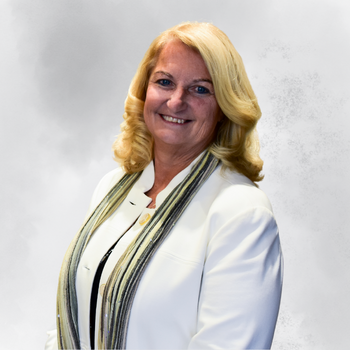 Deborah Houck
Deborah L. Houck has been with Metropolitan Companies since 2000 and has been instrumental in the company's impressive growth. As the Executive Vice President of Operations for Metropolitan Management Group, she oversees the company's property management operations for the entire portfolio of new apartment communities. A strength of Deborah's is her strategic planning ability and guidance/coaching to the ever-growing Metropolitan team by using her experience gained over a 20-year career. During Deborah's tenure, she worked closely with the owner to assist in Metropolitan Management Group growth from 500 units to nearly 3,000 units. Deborah is excited to oversee more growth for the company, as she lends her expertise in opening six new apartment communities by 2024.
An accomplished leader, prior to joining Metropolitan Companies, Deborah was an award-winning executive in the hotel industry. She was a top award-winning General Manager with the Hilton group, Hampton Inn and Home Wood Suites. 
A native of Berks County, PA she attended Penn State University. She is the proud mother of four, and a grandmother of nine. In addition to her impressive professional career and her role as an executive in one of the regions fastest growing companies, family is core for Deborah. Deborah still finds time to spend time with her children and grandchildren. Swimming and reading are two of her hobbies which is why she still finds time to coach and teach youth swimming. She has also served on local community-based organizations, including the Greater Reading Convention and Visitors Bureau.